If you have been following along you know that I spent a great deal of time this week joining blocks together. See the previous two posts for more on that. Having done all that work I hope to be forgiven for sewing fewer blocks than usual this week. I'm still ahead of the game. Here are the blocks for week four: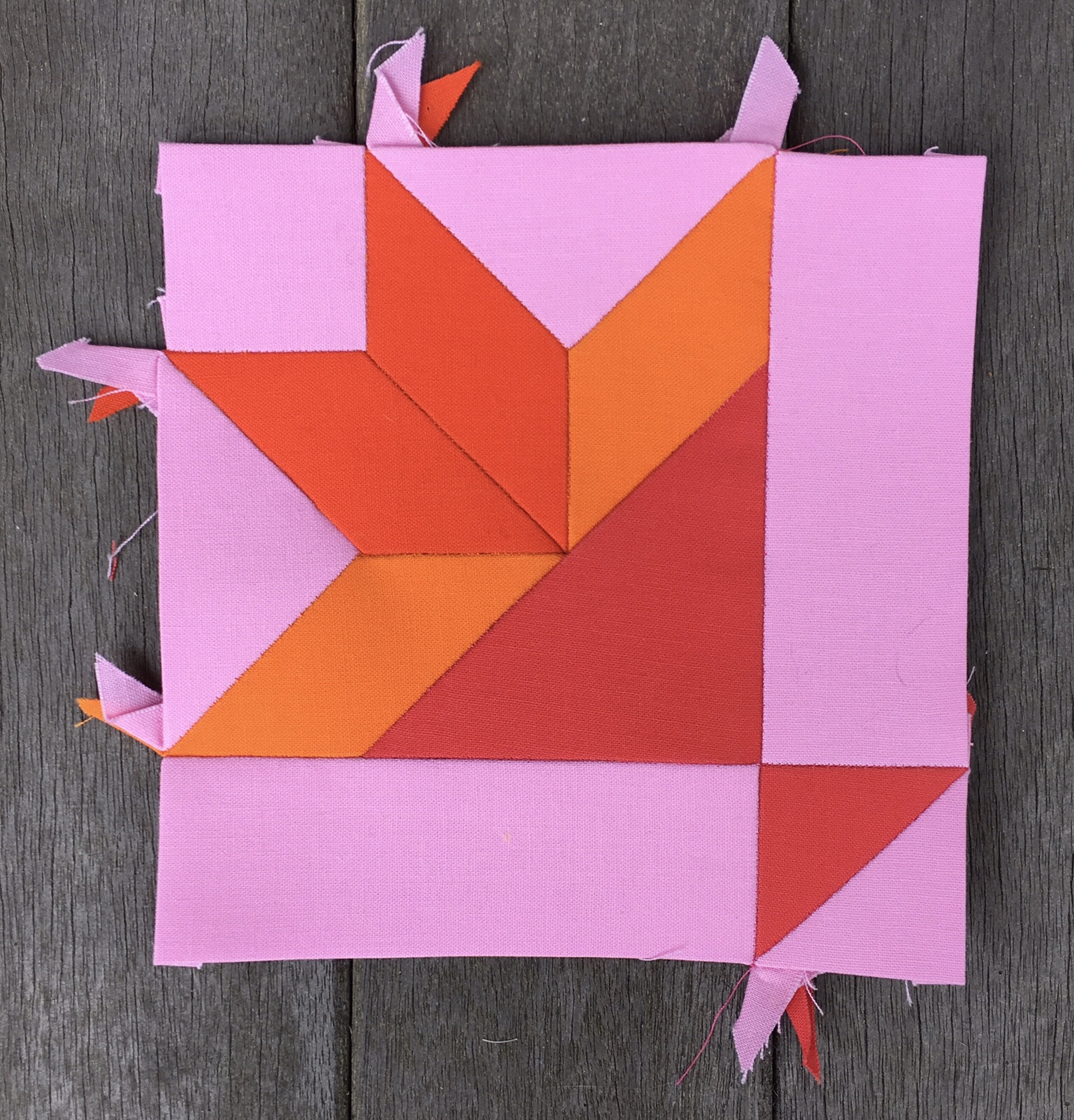 #8 Bouquet (revisited)
Kona solids used are Carnation, Orange, Tangerine, and Coral. This is the first appearance of Carnation in the quilt.
I had made this block previously, but did not like the way it turned out, so ...
read more