stripes
Page 1 of 1 ( posts )
The thread featured in this post was given to my by Aurifil.
Seven years ago, when they were small, I started making garments for my children. They were fun little projects and much faster than making and finishing a quilt. These clothes were all made out of quilting cotton, though once I made a satin skirt for a friend's daughter. Quilting cotton is easy to sew with.
For years now I've been wanting to make garments for myself. In August of 2017, I started listening to the new, weekly Love to Sew podcast. Co-hosts Helen and Caroline are ...
read more
We've all seen jelly roll quilts. The precut 2 ½" strips are super easy to use and come in so many great colors. A jelly roll race is always fun, but these longarm machine renters have brought us some quilts that are a little different. These ladies prove there can be more to stripes than just strips.
Carol Changes Her Stripes
This quilt from Carol is a perfect example. It is literally just stripes of fabric sewn together, but the artistry is the way they were cut and lined up. Obviously, Carol got her hands on a whole bunch ...
read more
Welcome back!

Today I'm sharing a recent card make for a friend's little girl, who turned six in March. I love the colour-saturated Simple Stories birthday kits so I whipped up a quick little colourful card to put in with her gift.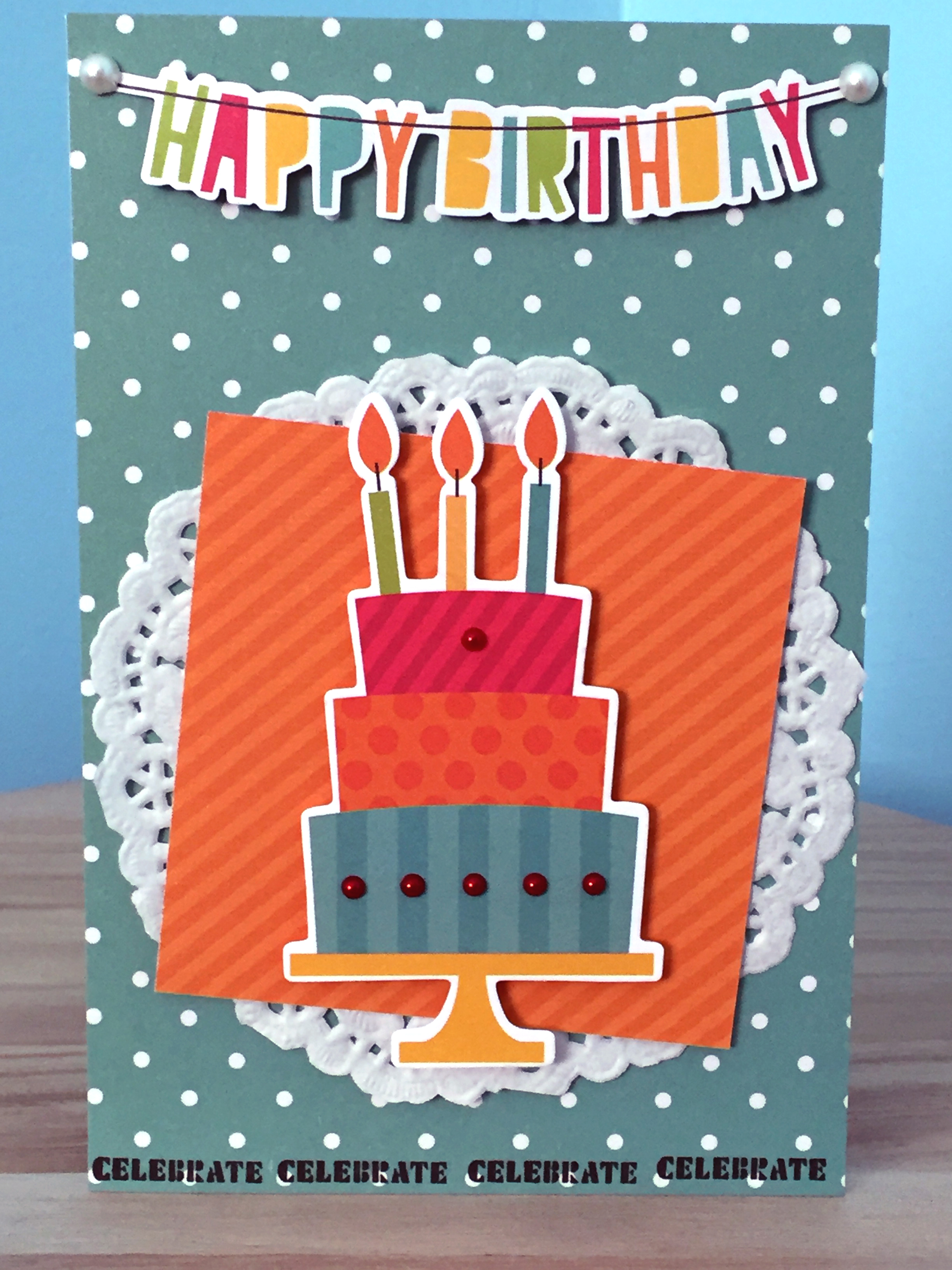 Some fun polka dots and stripes, a little doily to soften some of the bold colours and hard edges and some die-cuts in the form of the cake and banner. I popped some left-over red pearls from my Christmas cards onto the cake for a little embellishment and then stamped 'celebrate' across the bottom.
Next challenge ...
read more
stripes
Page 1 of 1 ( 4 posts )