Wednesday's Word


"...choose for yourselves this day whom you will serve...."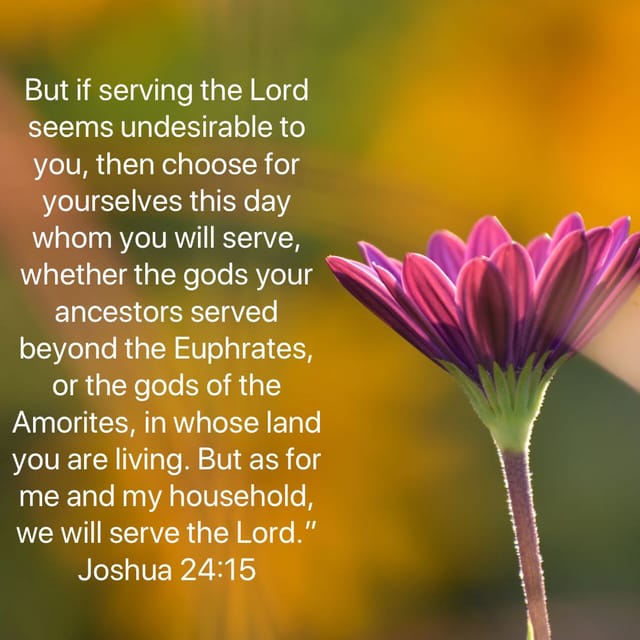 Whom will we serve? It's our choice. During a sermon on loving our family on purpose, Pastor was
sharing wonderful parenting tips.

As an adult survivor of child abuse as well as a parent who has made mistakes, I wondered if some of those listening may be 1) wishing they had parents such as the ones he was teaching about or 2) were parents who are burdened by mistakes they have made. I fit into both categories.
Before the defeated one could tangle me up, I recalled ...
read more