This past week I received a great question from Ellie about quilting in a super tiny sewing space. I decided to shoot an entire podcast episode just to answer her question and share my tips for sewing and quilting in a small area!
Listen to this quilting podcast or download it to your computer using this player:
Just in case you're interested in the Hemline Advent Calendar I shared in the introduction, here's an affiliate link to find it on Amazon. Thank you so much for your support of the show!
Quilting is a Space Hogging Craft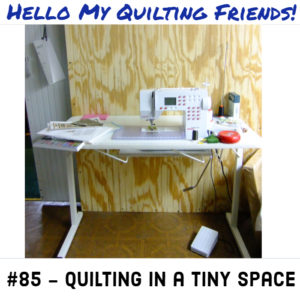 There ...
read more