Let's learn how to piece a Dresden Ring! Our new and improved Dresden Template Set is now available and I can't wait to teach you how to use them!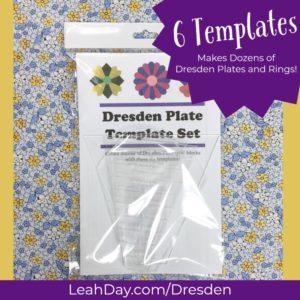 Note – in the video I mention peeling a film off the right side of the templates. You do not need to do this step. I've already peeled the film off all of the templates.
Click Here to find the new Dresden Template Set – This new set of templates can cut dozens of Dresden Plates and now easily cuts Dresden Rings as well. They are redesigned from the original ...
read more