ombre fabric
Page 1 of 1 ( posts )
Baptist Fan, Fabric Painting & Ombre Oh My!Have you seen my new project tote pattern, Aunt...
read more
Wow, my third Friday Finish post in a row! It is so nice to get a few things completed. This week I finished January Stars, so named because I started this quilt in January and I'm terrible at picking names.
January Stars is the second iteration of this quilt. This first one is pretty boring because I used boring scraps. Quilting will do wonders for this quilt, though, so eventually, it will be finished. It was way more fun to work with the happy, bright fabrics on gray winter days.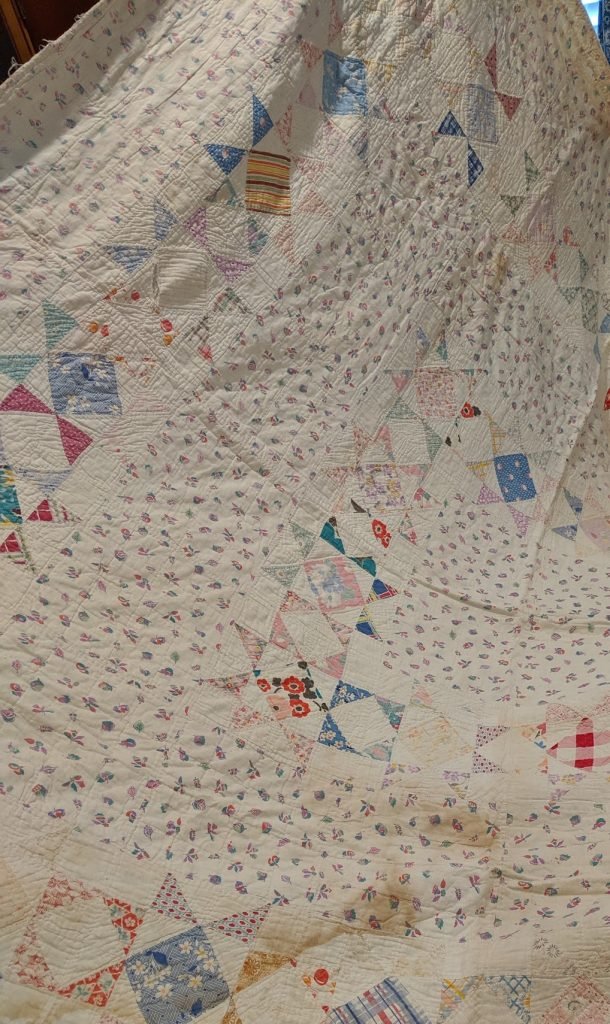 Going back even further, the quilt was inspired by ...
read more
There are many beautiful colors. In fact all colors are beautiful in my opinion. Who am I kidding, black and white quilts are beautiful as are gray quilts. But one of my favorite colors is purple. There is something so bold and soft at the same time as that luscious combination of red and blue. There is a good reason it is the color of royalty. Mainly because the dye was so expensive to obtain, but no matter. It is regal and glorious and should be loved by all. Here are a couple of gorgeous purple quilts from our longarm ...
read more
First, my MidCentury Modern Curves Black & White #1 was published in Curated Quilts!  Here's a photo of the quilt. Link to buy the current issue.   This quilt is in my series–and it's one of my most popular workshops. Here is an early version in ombre colors.  I hope that you can join me [ ...Continue Reading ]
The post MidCentury Modern Update News appeared first on Carole Lyles Shaw.
read more
Here's a peek into my process for making this commission quilt. As many of you know,  I spent many years as an artquilter before I moved into the world of modern quilt designing and teaching.  I still make a few artquilts every year--usually as a commission like this one or in response to an invitation [ ...Continue Reading ]
The post Artquilt Improv with Intention appeared first on Carole Lyles Shaw.
read more
I'm very happy to announce that I will be teaching modern quilt classes and giving an evening lecture/trunk show at the 2020 Mountain QuiltFest in Pigeon Forge TN from March 3-7, 2020. Registration is now OPEN!  CLICK HERE TO REGISTER. Click Here for the complete Class Schedule.   Click Here for general information on QuiltFest. [ ...Continue Reading ]
The post QuiltFest at Pigeon Forge Registration Opens Nov 13 appeared first on Carole Lyles Shaw.
read more
We've all seen jelly roll quilts. The precut 2 ½" strips are super easy to use and come in so many great colors. A jelly roll race is always fun, but these longarm machine renters have brought us some quilts that are a little different. These ladies prove there can be more to stripes than just strips.
Carol Changes Her Stripes
This quilt from Carol is a perfect example. It is literally just stripes of fabric sewn together, but the artistry is the way they were cut and lined up. Obviously, Carol got her hands on a whole bunch ...
read more
ombre fabric
Page 1 of 1 ( 8 posts )