Philippians 4:4 Part 2
Part 1
Scripture


















Application con't.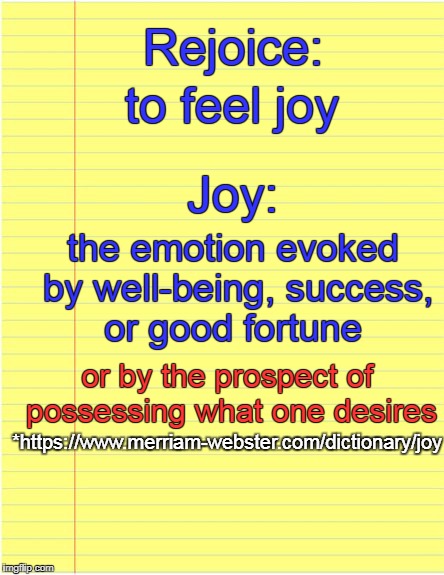 Yesterday we defined rejoice, joy and noted the section in red. Joy - and the ability to rejoice always - comes from God!

I certainly could not have rejoiced through many of my challenges without Him! I remember when we discussed
joy and Philippians 2:11. His joy is our strength.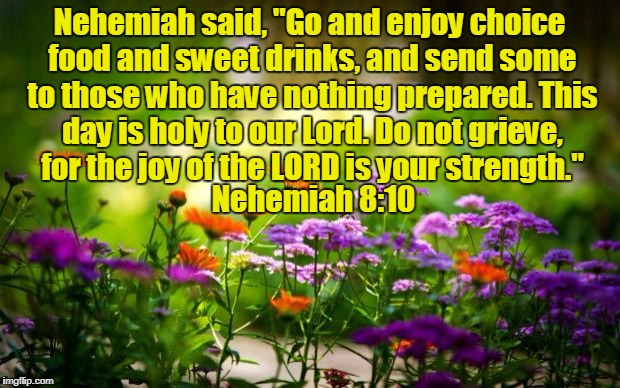 To the best of our abilities,
let us not grieve
past hurts,
present challenges
or
future fears.
Let us draw on God's joy
so that we may be
healed from past hurts,
strengthened to face present challenges
and
have ...
read more