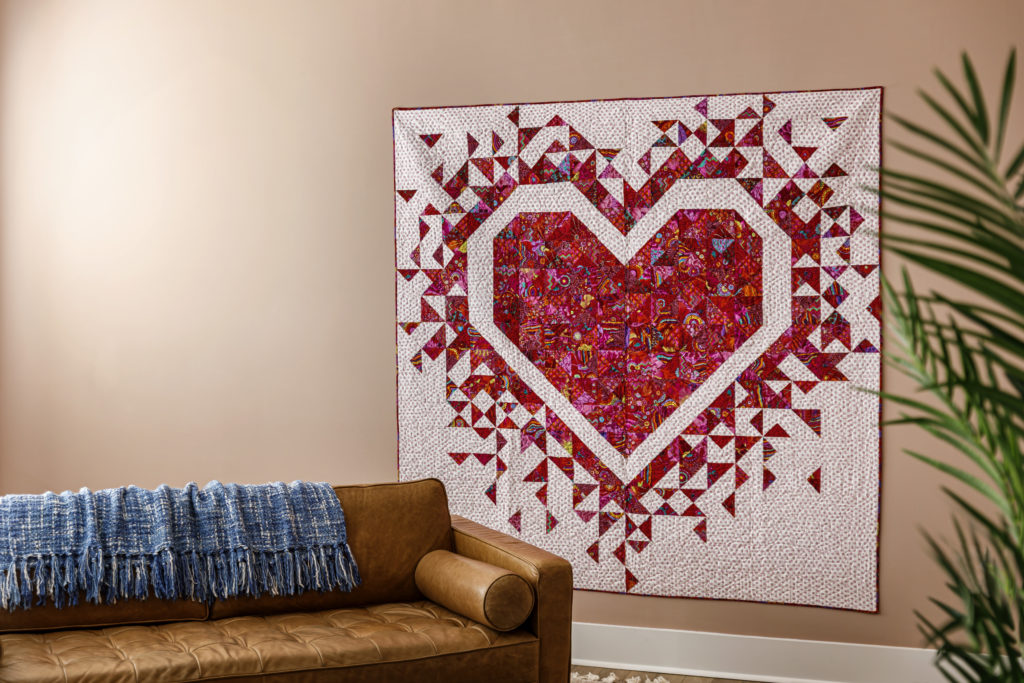 Life is a whirlwind of extremes. Happy times; hard times. Miracles and loss. But as our hearts are stretched in a thousand directions, they sure do grow!
If you're anything like me, you pour your emotions into your quilts. And this week's quilt is bursting with love!
Watch Jenny stitch up the wildly popular Exploding Hearts quilt by Laura Piland for Slice of Pi Quilts. This stunning heart quilt is a triumph of triangles with half-square triangles, hourglass blocks, and quarter-square triangles, too. (We love Exploding Hearts SO MUCH, we created a kit with the pattern and beautiful ...
read more