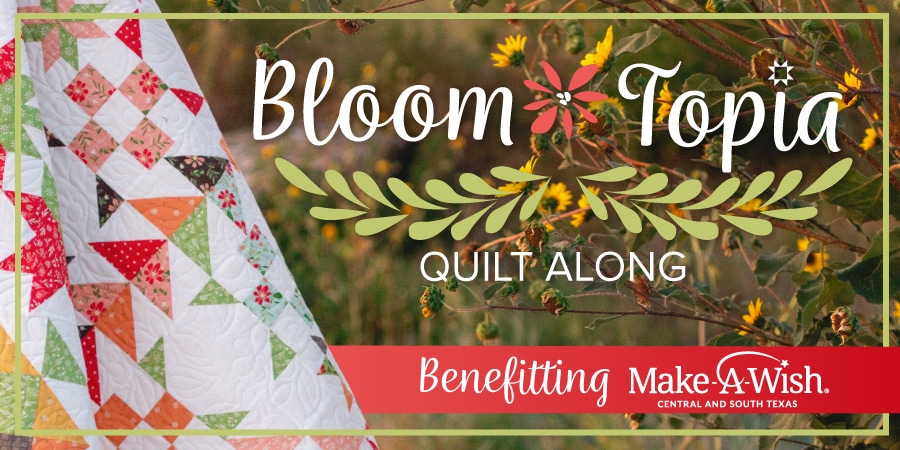 We're back for the final post in the Bloom-Topia Quilt Along! This week, we're celebrating our amazing success this year – all thanks to you! This year's charity quilt was a lot of fun to sew and share with others, and the motivation for making it (raising money for Make-a-Wish) made this lovely quilt all the more so.
Bloom-Topia Quilt Auction
First off, we're thrilled with the success of the quilt auction on July 25 which raised $2,875! Pat Sloan and Sherri McConnell generously donated their quilts for auction, and 100% of those proceeds have been ...
read more