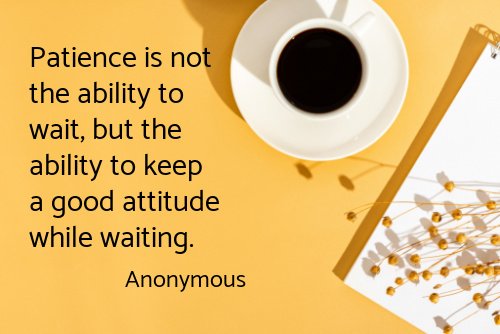 How are you at waiting? 
This past week I was waiting in line at Walmart. I was only getting a few things but decided to go through a line with a live cashier rather than the self-checkout. There was only one lane open and the woman in front of me had a cart heaped over and spilling out with merchandise. I was not in a hurry and since it was one of only a handful of times I have gone into a store in the past year, the wait was a little therapeutic.  
I was not in line long, however ...
read more