I've been collaborating with Alex Gleason on a new social media website, and he proposed a background of the animated fish from Seder-Masochism: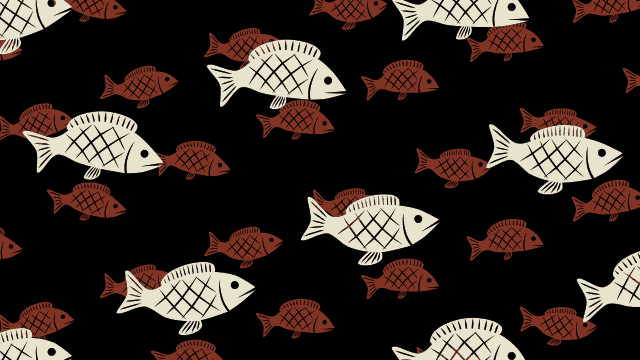 But how to scale it up for a full background? The gif above is 1.6 MB, it can't be any larger without significantly slowing loading times (and eating up data on mobile devices). I thought I could maybe make a tessellating animated gif tile, and so did Alex, but it turned out to be much trickier than I'd anticipated.
In a way, a looping gif is a tessellation of time: it seamlessly begins ...
read more