Yesterday I had the pleasure of introducing you to Kim Schaefer in my third Meet the Designer post. I hope you enjoyed getting to know her.  I have been playing with the fabrics in her Sweet Tweets line and have a few things to share with you.
First off, I have been making these cute stuffed blocks. I have shared a couple of photos on Instagram so you probably have seen these in process. I used a simple tutorial provided by Abby Glassenberg at While She Naps.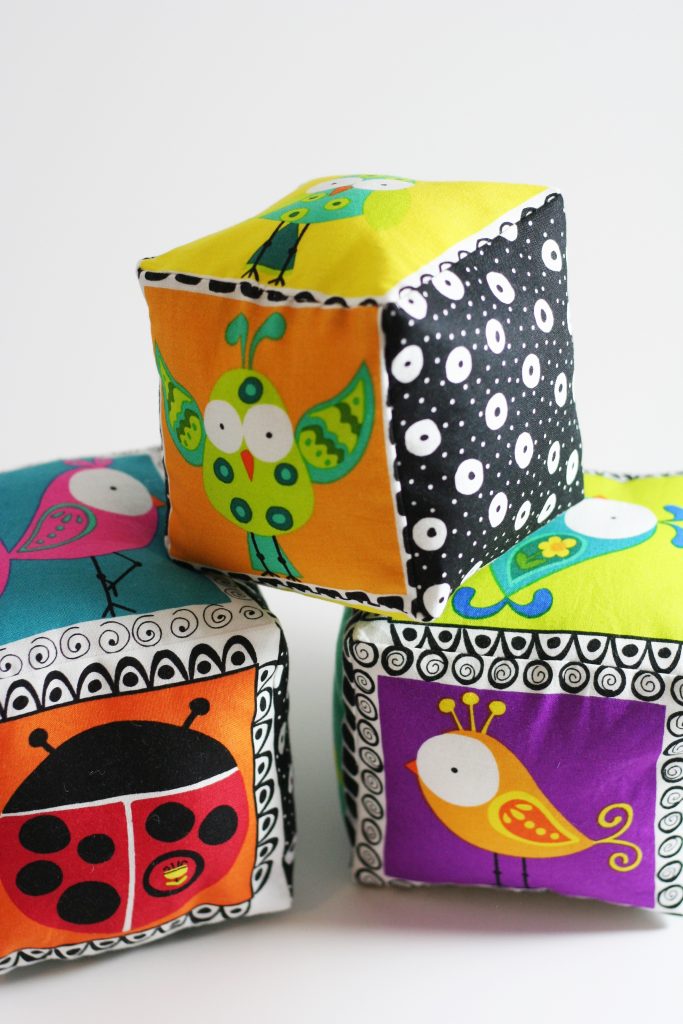 Cutting the panel into blocks, I used four critters and two black and ...
read more