I have two fun videos to share with you today on machine quilting on the Janome 1600P. This high speed, straight stitch machine is quickly becoming my favorite for free motion quilting and ruler quilting because it's so fast and makes such a perfect stitch!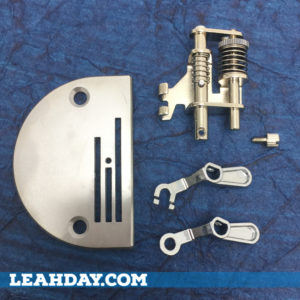 Click Here to learn more about the Janome 1600P. Remember, this home machine has minimal features so it doesn't have decorative stitches or fancy gizmos. Instead it has speed and precision – exactly what you need for machine quilting!
Click Here to find the Convertible Darning Foot. This is my favorite foot for free ...
read more