pins
Page 1 of 2 ( posts )
two pinned pieces

[[ This is a content summary only. Visit my website for full links, other content, and more! ]]
read more
Happy Weekly! Let's meet a couple of followers, okay? The first one is Ana Victoria and her board called "Diseños que me inspiran," which translates to "Designs that inspire me." How apropos is that?
Hello to Lorena Pazos. She doesn't have many followers, but she's got some beautifully inspiring boards. Here's one for Christmas.
And lastly,
Marie LeBlanc
(that's a South Louisiana name!) I'm pretty sure she is from La. just because I've look over her boards. But! She has one on immigration. Isn't that an unusual topic? Let's take a ...
read more
Here in Louisiana, we are all about hot coffee and ice tea. Community Coffee is the ONLY one we drink here in Avoyelles Parish--it's a Louisiana product, after all.
However, there are others. Cafe du Monde, for example from the famous NOLA French Quarter market. And then Mello Joy coffee which you can easily find in the Lafayette area.
As far as tea goes, there's only one that's passable in the Marcotte clan--Lipton. It has to be sweet, ice cold and served with a real glass (made of glass as opposed to plastic) filled with ice. Yeah ...
read more
The weather has been quite blue/blah and gray/icky since the hurricane. We absolutely can't trust the sky. However, the temperatures make up for that. We absolutely CAN trust the temps.
So I've been feeling a little gray and blah. I did load a quilt top on the long-arm and I've gotten in the groove. I had forgotten I had this top. It was in the bin waiting a turn. Apparently, there's no rhyme or reason to taking turns in my world. This is neither the oldest or the newest in the bin. So...
But ...
read more
Have I told you that I'm really bad at math? Here's one example of many, embarrassing many: I always check to see what number the next PIW is before actually typing in the number. Sometimes I double check. About six weeks ago I did that. Well, I did something.
I thought it was check the number and add one. Then I proceeded to number the next PIW by skipping a slew of numbers. I went from the end of the 310s to the 330s. How does something like that happen? I assume it the same way I can ...
read more
I hope you are having a blessed Sunday. As Catholics we are watching with growing concern the destruction of Catholic churches and statues around the country. What happened to freedom of religion in the United States? This should be a worry for everyone, since burning one church means people can burn others. The anarchy in our country...I don't know quite what to say. But let's move on to today's SQI. I used
crosses in SQI in 2014
, but it seems apropos to cover it again with perhaps a few new pins.
And a few quilts with ...
read more
Welcome back! It's Pinterest time. It has gotten too hot in Louisiana to sit out-of-doors. I managed a few minutes in the shade while a hot breeze and a cool drink kept me and the birds company.
How the doves have the energy to fuss over the same feeder is beyond me. Of course, watching them peaked my interest in whether I had mourning doves on my bird board. I did not. So far as I could find anyway. So I searched out a few doves to pin.
read more
Hello Beatrix Bocanegra! Thanks for the beautiful shell art and sewing project pins.
Hi Anna Paula Fontana! Thanks for the cute dishtowel pins.
read more
Last week I posted about how beaches can inspire our quilts. That was because we had just enjoyed a trip to Galveston Island for a long weekend with our children and grandchildren. Along the way and also in Galveston, we admired the many beautiful beach houses. I began wondering whether there were many quilts on Pinterest that are designed around the theme. Guess what? I found a few!
Almost all houses along the Gulf Coast are now built on stilts or pilings. That's because the water surge during hurricanes can destroy, flood, even move the homes.
read more
Happy Weekly! I hope you are enjoying your week. We are set to vacay in Galveston soon. It's a family (the whole family) vacation. So I thought I'd look at some art that would help me get into the mood of beach, sun and water. These are from my board abstract art paint oil pastel prints
These are pins from a quick search on Galveston Island.
Have you been to Galveston? It's a lovely island that packs lots of fun in a little space. Many of those places are within walking distance from our hotel. Of course ...
read more
After writing about the birds in our backyard yesterday, I decided that it would be fun to use birds as quilt inspiration, again. Are they beautiful?
And so bird inspired quilts....
read more
Welcome back to PIW! My sister has returned home from our impromptu visit. What started as a couple of days, added the Memorial Day weekend and then, well, a doctor's appointment that I had already committed to, so why not stay a few more days?
We had a good visit, especially since we were able to visit with two of her kids and a grandson. It's always a blast when a one-year old comes by, right?
Back to PIW #338! These are a few quilts that I pinned to "heart, quilts" during the few minutes when C was ...
read more
The last couple of Sundays I've been using fabric precuts to inspire you, so this Sunday we'll keep going with layer cakes. You can find the SQI post on charm squares here and the SQI on jelly rolls here.



10" squares are large enough that they can be cut down to any size that is at least ten inches. They are especially good for making disappearing patch quilts, such as disappearing four patch or disappearing nine patch.
This D9P is a great example of how complicated they can look. Here's another in softer hues. Both use one ...
read more
I've been adding pins to my "heart, quilts" board. In fact, I've added a whole new section for precuts. There's a link at the bottom of the post so you can find it easily. (Because you know I put it in alpha order.) Already I have over 50 pins. I guess Sunday's SQI inspired me, too.

read more
Welcome back! It's time to meet a few followers. Say hello to
Bella Larreategui.



And hello to Saniye Kaya. Does it get cuter than this board? I don't imagine.
read more
Birds and butterflies and bats, oh my! Houses and houses and houses...
Do you have a bird or bird house board? Let me help you find more pins.
You can find these and about 100 more pins in
my "bird house feeder nest" board.
read more
Hello Pinners! Meet some new friends. Introducing Toni Hall, who has a board titled "I Think I Can" and I love it. Here's why...

Not that I crochet, but I think I could. Maybe not well, however. :) Buzzin Bumble is a blogger who has some interesting pins and posts that you might want to check out. Lara is the author of Crafted Applique': New Possibilities. I do not have it, but I will look into it. Isn't this just the cutest cover? I bet that sweet camper is inside!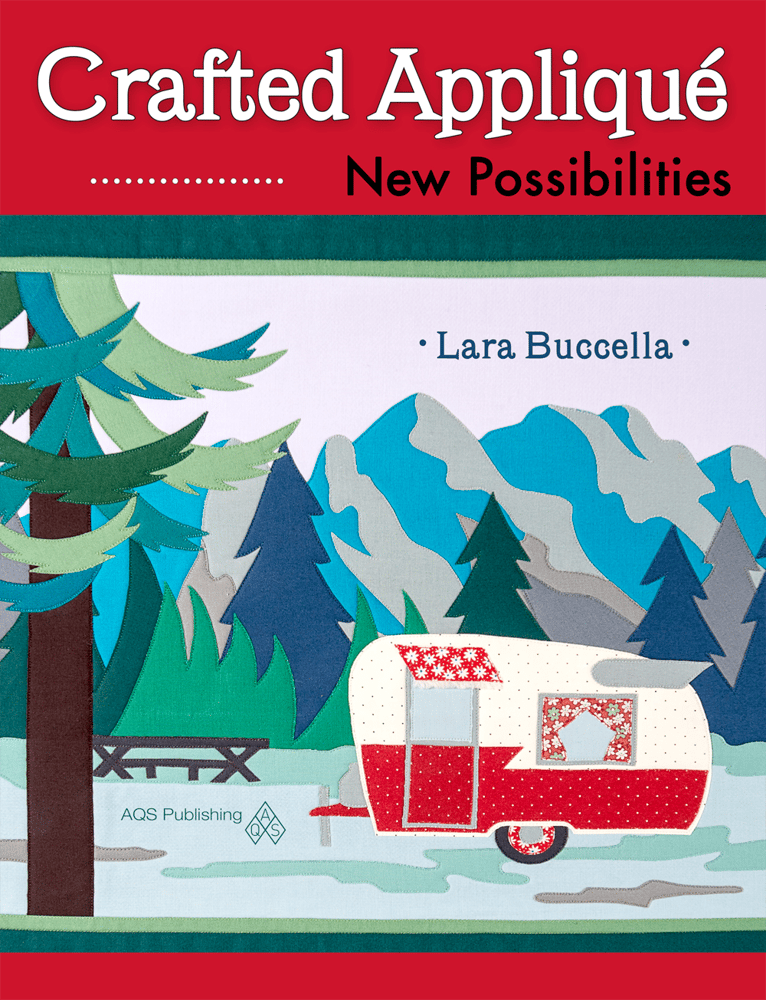 She has a board called Polaroid Quilts that I ...
read more
Welcome to PIW!
My most recent pins have been additions to the "mixed, media" board.
These pins are from Susan Camata. I didn't translate, but I think we can all figure out what she likes, especially considering that this is one of eight sewing boards.
Stay safe everyone. Remember, social distance helps to protect you and to avoid you from carrying the CoVid19 home to your loved ones.
read more
Welcome to PIW! It's time to meet new followers. Thanks to everyone who follows Fleur de Lis Quilts on Pinterest! If you'd like to be featured, please let me know in the comments or at mary.marcotte@gmail.com. Include "Add Follower" in the heading, so I can distinguish it from all the other "stuff" that comes in. Let's get to it, shall we?


Hello to
Sharon Pinney
! Look how fun her "Embroidery stuff" board is.
Mastajustin Buck
has many weird, really weird boards, but there are a few not too-weird-for-me ones. "Miniatures" is interesting.
read more
pins
Page 1 of 2 ( 35 posts )