Hello my quilting friends! Today I'm sitting down with Todd DuBay who makes awesome time lapse quilting videos. I hope this podcast inspires you to try out the time lapse setting on your phone and shoot a video as you make your next quilt!
I did have issues with color balance in this video and I'm investigating a new method for filming the screen. If the trippy color swirls are too much for you, simply listen to the podcast using this player or download it to your computer: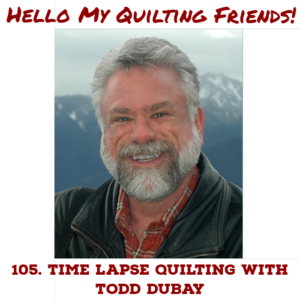 Jump ahead to time: 25:16 to get straight to ...
read more