It took very little time to finish up the whole cloth dinosaur quilt I made for our local Community Service group. It is great to have quilts available for children in crises and I think this one is perfect. Cute dinosaurs on the fronts and snuggly, soft flannel on the back.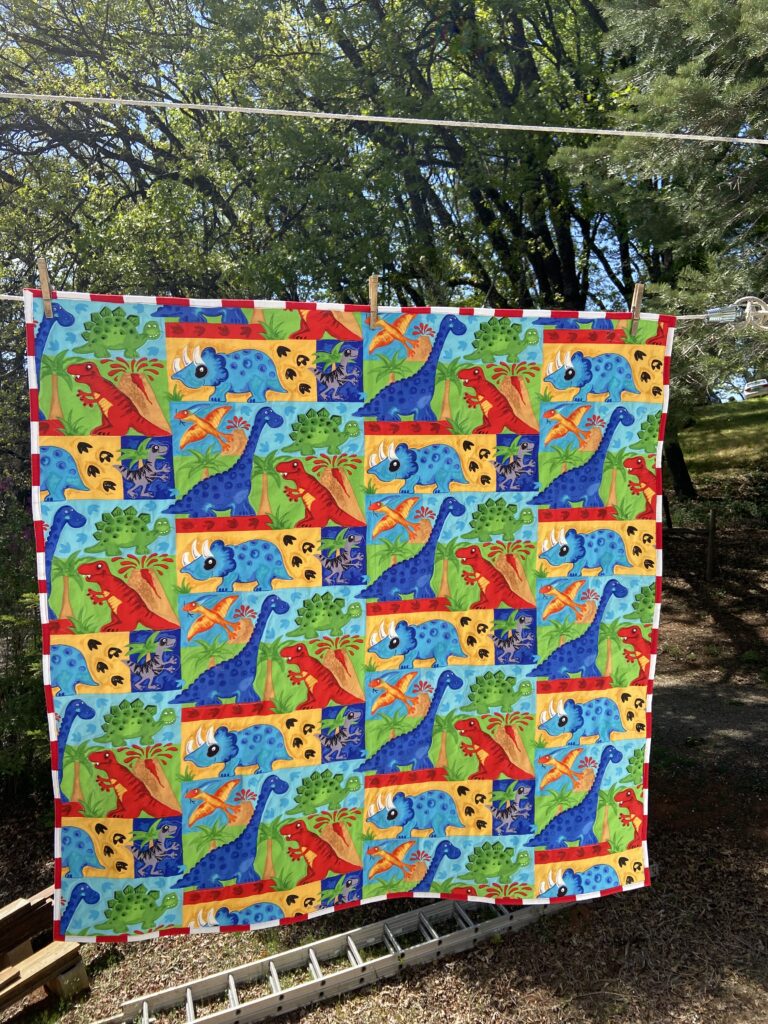 The binding is a bold red and white stripe, leftover yardage gifted by my sister some time ago.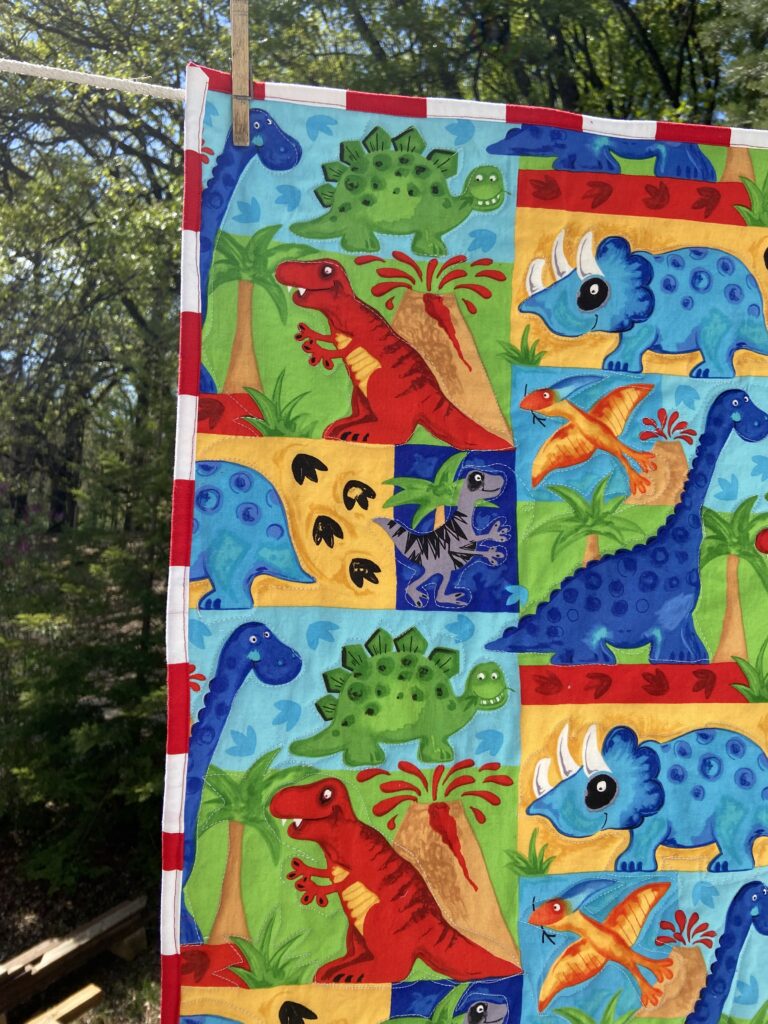 I quilted around each dinosaur and if needed (to travel to the next creature) I echoed some ...
read more